Too Good To Go food waste initiative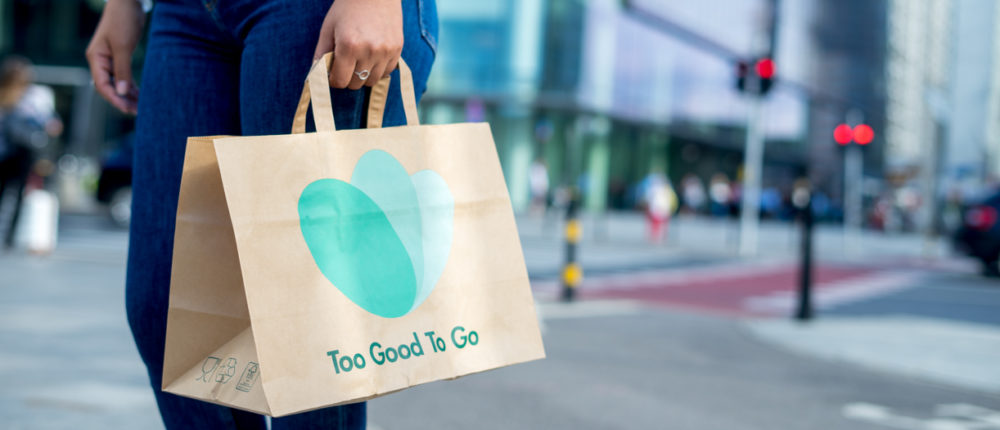 Coventry BID team have created a partnership with Too Good To Go – a social impact company and app fighting food waste in Coventry.
The app connects stores that have surplus food or drink with local consumers, and the Coventry BID team is currently working with relevant businesses in the city to help bring them on board.
With more than 33% of all food being wasted, it's a big problem throughout Coventry, the UK and indeed the world. Too Good To Go aims to inspire and empower everyone to fight food waste together – and ensure that food is eaten and enjoyed instead of wasted.
Over 3 million users have already signed up to the free app in the UK and consumers get to try delicious surplus food or drinks – from a range of supermarkets, restaurants and producers – at a fraction of the retail cost. It's a win for the businesses involved, too as they not only cut down on waste, reach new customers and win back sunk costs, but also know that they're part of a movement that's helping the planet by reducing food waste and the GhG (greenhouse gas) emissions it causes.
John Butters, Midlands Region Partnerships Manager at Too Good To Go, comments: "Building a partnership between Too Good To Go and the Coventry BID team is an incredibly positive way to bring what's been a tough year for everyone to a close. We are very much looking forward to working closely with the individual businesses to develop food waste reduction goals in Coventry and track its impact.
"For example, if we were to onboard just 10 sites in the city of Coventry, the impact we could have in one year equates to 10,800kg of food waste prevented; 27,000kg of CO2e saved and a £30,000 reduction in waste disposal costs. So many huge positives to explore as we head in to 2021."
Trish Willetts, Coventry BID Director, adds: "We are delighted to be adding the Too Good To Go initiative to Coventry's 'toolbox of recovery'. Not only will it help those businesses involved have a real impact on the environment – and retain revenues from what is, essentially, surplus stock – but it will also provide consumers in Coventry with more choice when it comes to deciding what and where to eat in our great city."
Jamie Crummie, Co-Founder of Too Good To Go, said: "I'm thrilled that Too Good To Go is working with Coventry BID to reduce food waste in the city. One of the reasons tackling food waste can feel so difficult is because it's such a complex issue. This is where cities and their local policy leaders can make a difference.  Our new partnership will ensure that Coventry leads the way in the fight against food waste."
If this is a project you feel your business could get involved with and would like further introductions to the T.G.T.G team please get in touch with Adrian.