The Show Windows latest installation in conjunction with RIBA
Coventry-inspired art from city schoolchildren set to take over business windows as part of The Show Windows competition
Artwork created by Coventry schoolchildren will take pride of place in the windows of three city centre businesses as part of a competition organised as part of the Coventry City of Culture The Show Windows project.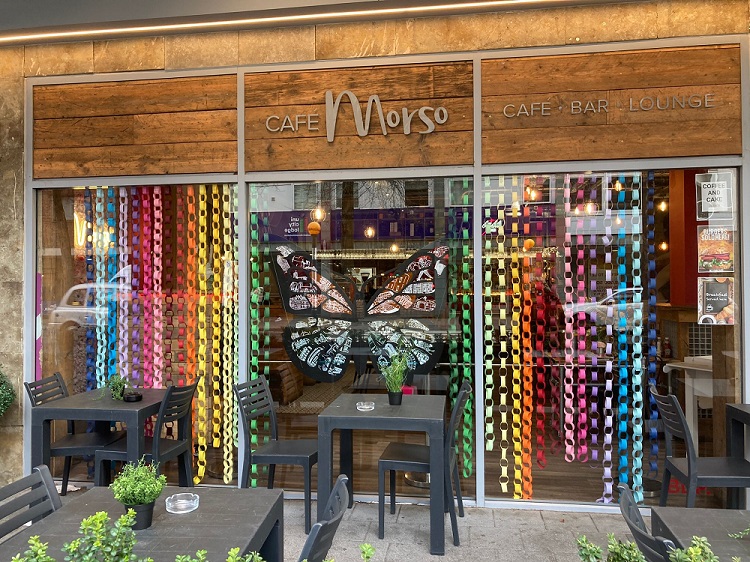 The competition, organised in conjunction with RIBA (the Royal Institute of British Architects) and Coventry BID (Business Improvement District) and funded by leading UK brickmaker and brick product supplier Ibstock, invited primary and secondary pupils across Coventry and Warwickshire to design a window display showing how Coventry is either 'The City of Light' or the 'City of Hope'.
As part of the contest aimed at Key Stage 1, 2 and 3, children were allowed to use the physical or symbolic meaning of light or hope, but their designs had to link to, or portray, Coventry in some way.
Pupils from schools across Coventry and Warwickshire submitted their drawings before Christmas so they could be judged by a panel of local architects and members of RIBA's Learning department.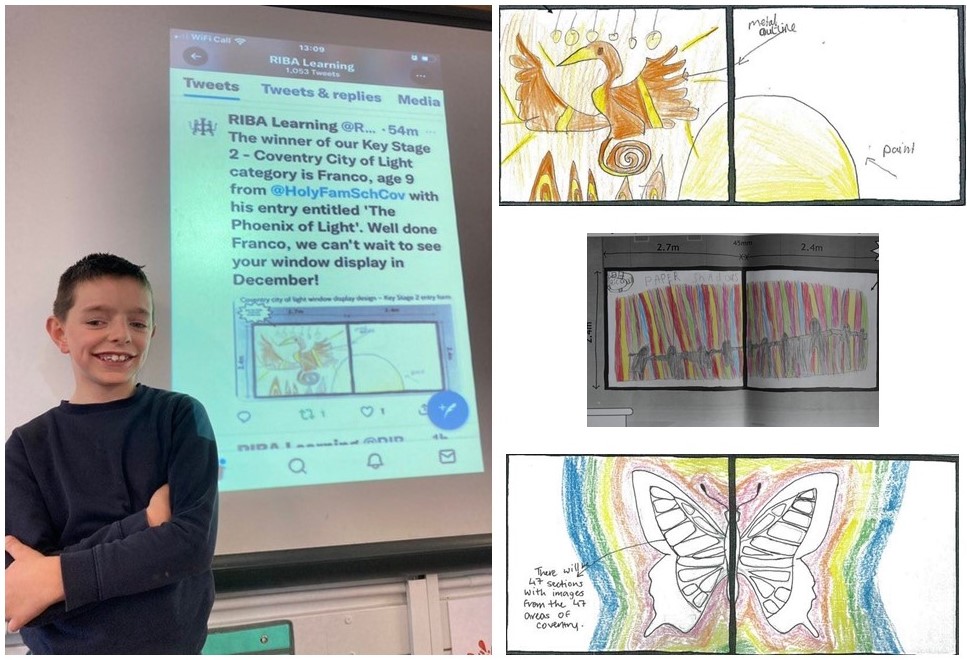 The winners have now been announced and their ideas have been brought to life in the windows of three Coventry city centre businesses – Archer Bassett, HSBC and Cafe Morso.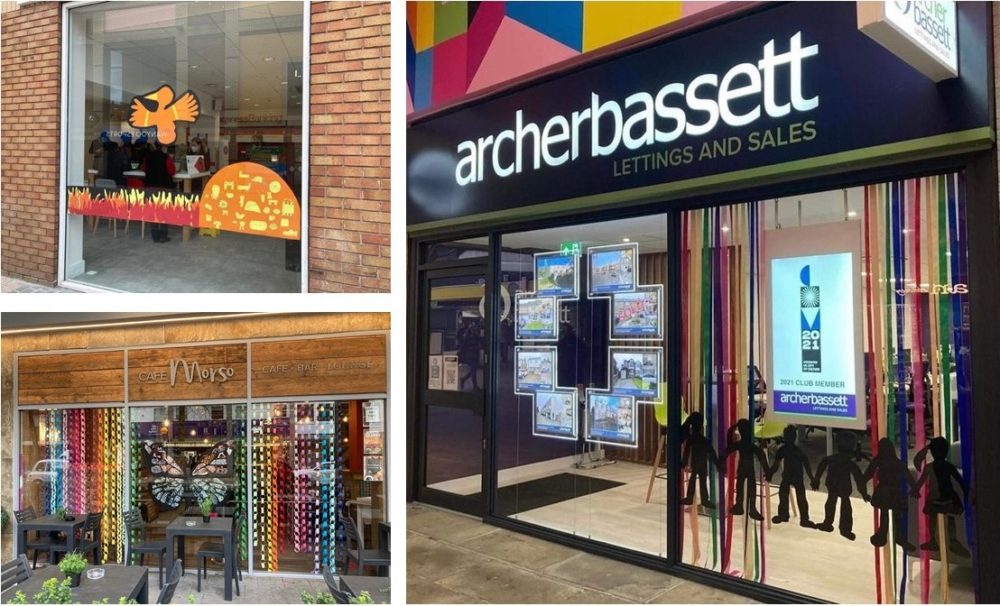 They include Mili Karia, six, from Earlsdon Primary School, who won the Key Stage 1 category with her image of children holding hands in happiness in front of a colourful backdrop, portraying her hopes for the residents of Coventry. Mili and her fellow pupils worked with local architect Rebecca Smith in a school workshop on January 31st to transform her design into a window display for Archer Bassett.
She said: "I hope that people will be happy when they see my window and that no-one will ever feel left out or on their own".
Franco Poretta, from Holy Family Primary School, won best design for the Key Stage 2 category with his striking design showing Coventry represented by a Phoenix rising up into the sky in the same way the city has risen from challenges in the past.
Franco, nine, and his fellow pupils joined architects from ADP for a workshop on February 1st to transform his design into a window display for HSBC.
"The phoenix is the main focal point of the design as it is an important symbol for Coventry," said Franco "I hope people will enjoy the bold colours of the flames as well as the rising sun in the background as it lights up."
The Key Stage 3 category was won by Stella Whelan, 13, from Coundon Court Secondary School, whose rainbow-themed butterfly was created using 47 different artistic elements, each portraying one of the areas of Coventry and symbolising Stella's hope for growth and acceptance.
Stella said: "I would like the butterfly display to give people hope and recognition of the growth and acceptance for people of all areas of Coventry".
The competition is part of The Show Windows – a 12-month programme that sees shop windows across Coventry transformed by local and international artists, designers, architects and makers into portals to fantasy worlds and mindscapes through site-specific artworks framed behind the window glazing.
Sophie Draper, Learning Manager at RIBA, said: "It has been an honour to be part of the Show Windows project. It is such a fantastic initiative to inspire children and young people not only to think about design and architecture but to get them thinking about their own city and the things they like about and want for their neighbourhoods.
"We received such an amazing range of design ideas from primary and secondary school children that really captured the qualities of light and hope along with the history and personality of Coventry. It was really hard to choose just three designs but we felt like the winning submissions really met the competition brief and will make some really fabulous window displays. We really cannot wait to see the final windows."
Trish Willetts, Director of Coventry City Centre BID, which is delivering The Show Windows alongside The City of Culture Trust, added: "The Show Windows is a project that not only features national artists but also some of our local artistic talent, so how better to help cultivate our future Coventry artists than through a project like this that captures the imagination of schoolchildren across the city and brings it to life. We're grateful to RIBA for being so involved in this project and can't wait to see the installations in our businesses' windows." Discover more about The Show Windows by visiting Coventry city centre this year or by visiting Smartify where you will find out more about the windows, artists, delivery team and other cultural activity being produced in Coventry by Coventry BID.