Random Acts of Kindness
The Coventry BID Team were out and about last week, spreading some joy within the city centre. Thursday 17th February was Random Act of Kindness Day and we saw the opportunity to put you, our businesses at the forefront of a unique promotion via our social media. Partnering with a wide range of shops and restaurants, the BID team purchased fifteen £10 vouchers and asked staff members in branded uniform to choose a member of the public to gift them to.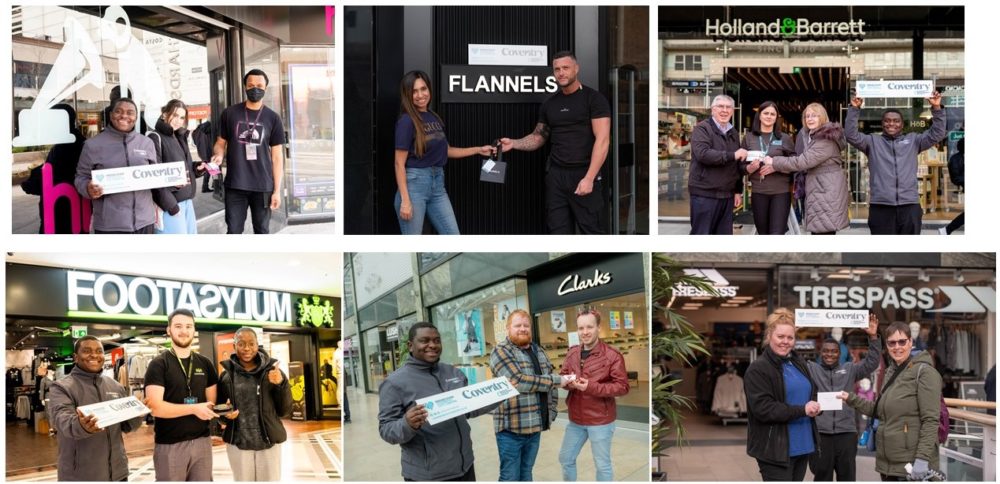 We were blown away by the level of response we received from your teams and from the members of the public who received the gift vouchers. Our photographer snapped some fantastic pictures to mark the occasion which were then shared far and wide on our social channels, showcasing your own business pages to a wide audience.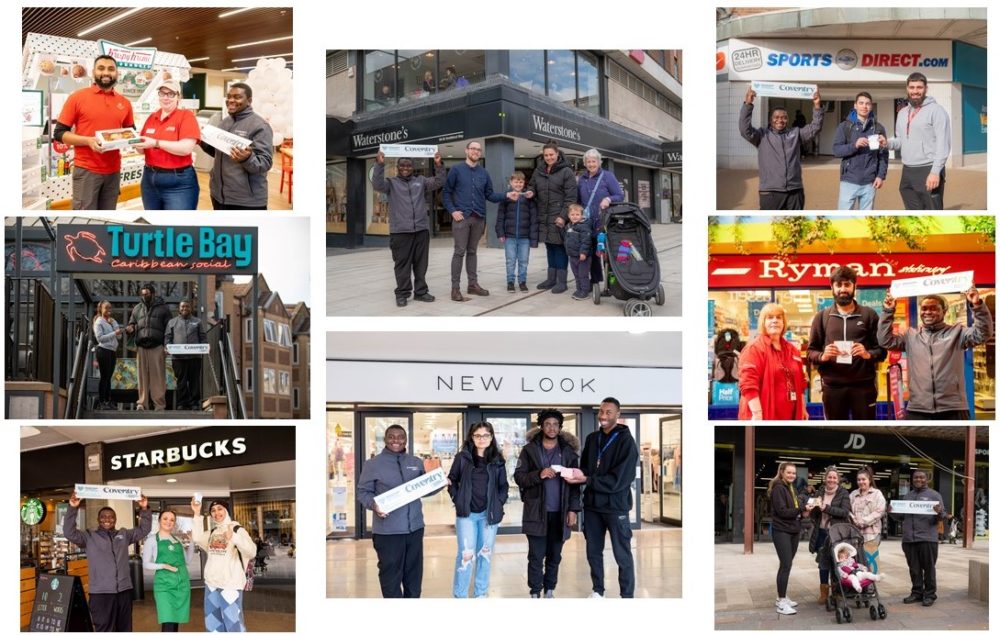 We'd like to say a huge thank you to those who took part and want to give a special mention to Julia from the team at Holland & Barrett who loved the idea of 'A Random Act of Kindness' so much, she personally added an extra £5 to our £10 voucher.
Turtle Bay – This is such a lovely gesture, and our Coventry team were delighted to be involved. We absolutely love helping out in the local community and we'd love to support future promotions like this.
Trespass – Thank you Coventry BID for inviting us to take part, it was really lovely to spread some joy in the city.
National Express – The social media posts look great, thanks for tagging us in. We've shared the post on our own platforms too!