Fast Track Queuing for city centre businesses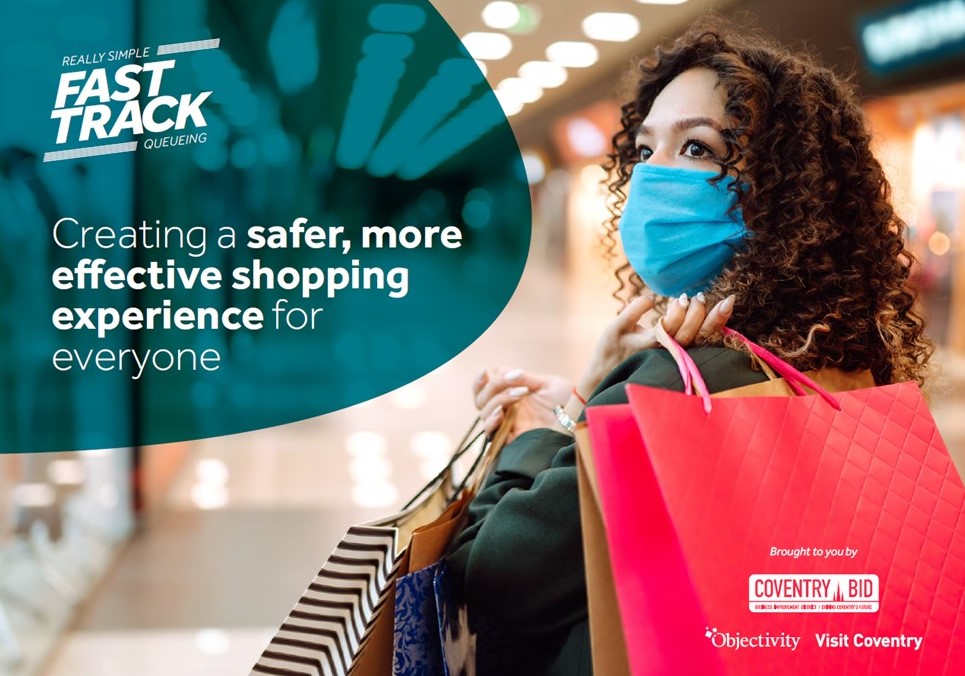 Retailers welcome shoppers back to their stores with fast track access using RSQ, Coventry city centre's new online visit booking service.
To assist city centre retail, Coventry BID is offering Really Simple Queuing as a way of increasing footfall, by encouraging nervous and vulnerable shoppers back into the city centre, giving shoppers confidence that they can do their Christmas shopping quickly and safely, by offering a timed shopping slot through RSQ.
The booking service is completely free for customers to use. Rather than joining the queue you will be checked in on arrival, asked for your booking confirmation email and allowed to enter.
With more businesses joining as we approach Christmas, we are asking all new interested businesses to take a look at the RSQ brochure if they'd like to find out more about the features and benefits of the service. The brochure also includes some images showing the system in action.
Signing up as a business is also easy – just complete the form in the attached brochure, email it back and we'll take care of the rest. Alternatively, send us an email to request a call – we'll contact you to collect your store's details and have you up and running in no time.
We look forward to welcoming you to RSQ! and should you wish to start welcoming retailers through the RSQ website please get in touch with Adrian for further information.