Coventry Glides 2020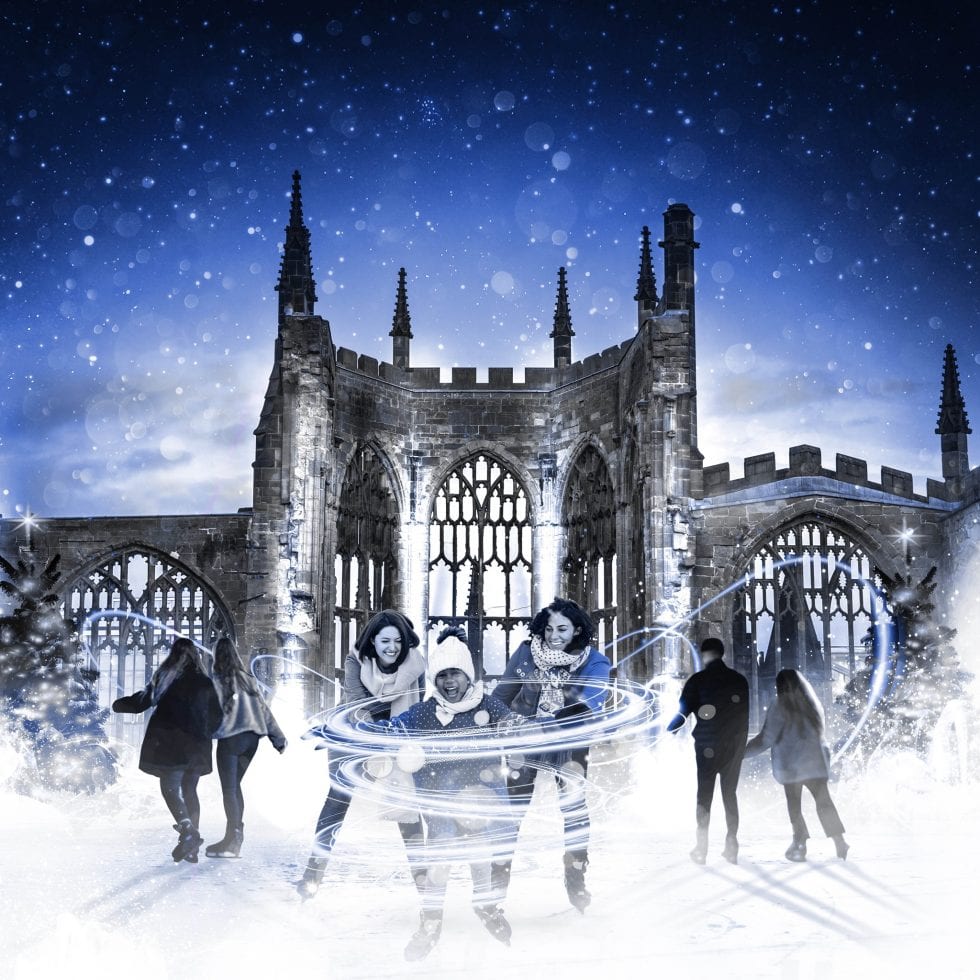 Coventry Glides – a magical ice rink in the ruins of Coventry Cathedral – took place during December 2020. A partnership between Coventry BID, the 2021 City of Culture Trust, Coventry Cathedral and with support from Coventry City Council, saw the iconic Cathedral ruins transformed into an outdoor ice rink thanks to iSkate, the team behind Dancing on Ice.
As a BID, Dan worked alongside the 2021 producers and iSkate team to ensure the logistics for the rink were brought to fruition.
The rink was planned through challenging times due to the Covid pandemic and specific safety measures had to be implemented to ensure skaters where allowed on the ice. Covid safety measures included timed slots for skaters, reduced skater capacity, mandatory facemasks for all skaters – except for those who are exempt – and cleaning in between skating session.
These challenges didn't stop the rink being an amazing success with high volumes of ticket sales and fantastic coverage across the media and social media platforms.
The City of Culture Trust used the rink as part of their test event program to allow their teams to work together through ticket sales, marketing, communications and physical logistics.