Consultation Round One Results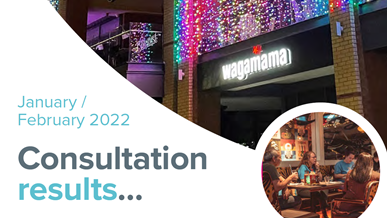 As Coventry BID prepares to go to ballot in November we are consulting businesses to ensure we are shaping our Business Plan in a way that will allow us to deliver what is important to them.
Our initial consultation went out to all businesses with a rateable value of £80,000 and above.
We have received the results back and you can see what was said here.
As you can see there is some significant sway toward Security, Commercial Events and the idea of a Cultural BID.
We will use these result to shape the main consultation that will go out to all city centre businesses in March and April. Please look out for our BID representatives who will delivering the document within these months.