New security team for Coventry BID set to help make city centre safer
A new security team took to the city centre this week as part of work by Coventry BID to help improve safety and security.
The Retail BID Street Wardens will act as ambassadors for the city's Business Improvement District (BID), patrolling the local area to deter and report crime and anti-social behaviour, as well as providing a visible security contact for businesses and members of the public.
The two-person team from national company Professional Security has been hired by Coventry BID as part of its commitment to several key priorities outlined by its levy payers. Those priorities are: business voice and support; enhancing and promoting; and security and environment.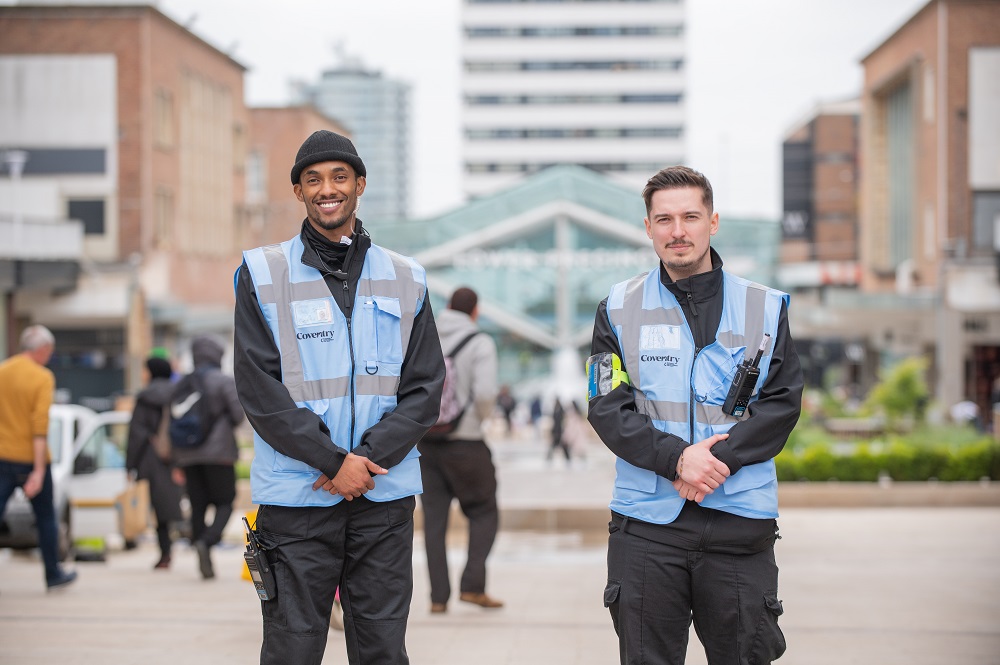 Coventry BID Director Trish Willetts said: "We know that security and safety is a priority for our levy payers in the city centre so we want to do everything we can to ensure that we're helping create a safe environment for them to operate in and for people to visit.
"We've made sure that we have gone to an experienced national company that we know is going to excel as we support our businesses with their continued growth. As we move into the reballot process for Coventry BID, we know security is hugely important to our members, and this commitment to a permanent team in the city centre proves that we're willing to put our money where our mouth is when it comes to listening to our levy payers and investing in the priorities they have outlined."
The team, both experienced security personnel with local links to Coventry, will act as a polite, friendly and professional security presence in the city centre, working closely with the local Neighbourhood Policing Team and other organisations in the city. They will also provide a presence for the BID around the city, visiting local businesses, distributing literature and promoting local attractions, events and activities to visitors to the city centre.
The pair took to the city centre this week and will carry out patrols between 10am and 6pm from Wednesday to Sunday.
Stephen Murray, Head of Operations for Professional Security, which provides security solutions to clients across the UK, said: "We're delighted to have been brought on board to help keep Coventry city centre safe and secure.
"Our team are experienced and have great local knowledge, having both worked previously at local venues. In line with Professional Security's ethos, their remit isn't just to patrol the city centre, but to provide a polite, approachable service that helps everyone – whether they're businesses, locals or visitors to Coventry for the first time. We look forward to helping continue the ongoing work by organisations across Coventry to make it a safe, fun city to be in."