A long-established Coventry estate agents has made a major investment to create a new "super office" in one of the city's most historic areas as it looks to continue to grow its business.
John Payne Estate Agents, which has been active in Coventry for around 100 years, has moved into 23 Warwick Row in the city centre following a significant six figure investment by bringing all of its services into one building, and is currently refurbishing the interior to a high standard.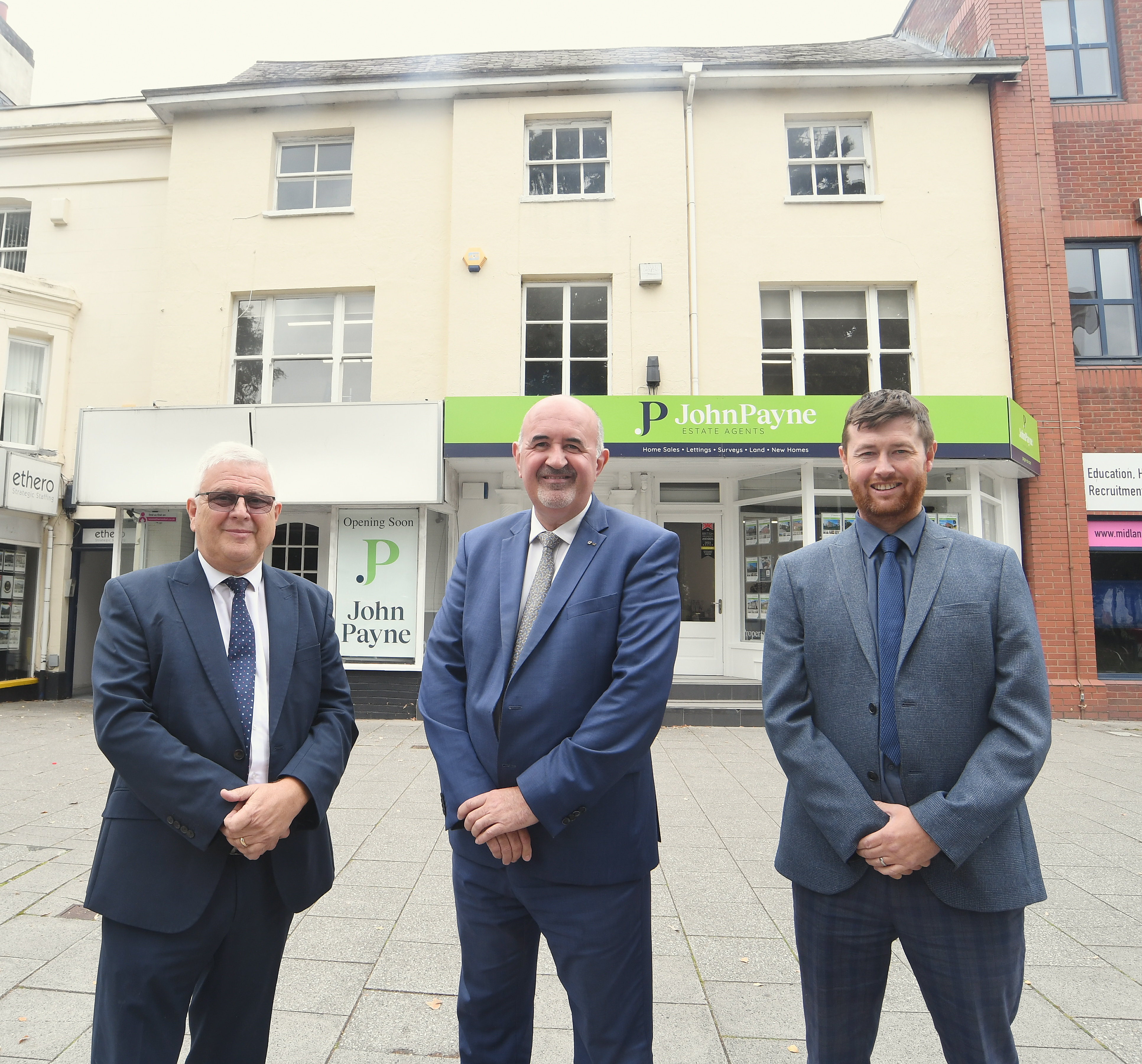 The Grade II listed building dates back to at least the early 19th century, and has been occupied by a host of businesses in that time, ranging from hotels to engineering firms, and was once the home of the organist at St Michael's.
And John Payne, owner of John Payne Estate Agents, which offers property sales, lettings, property management, new homes & land, and valuation service, is keen to respect the history of the building while using it as a new base to add to its 20 employees.
He said: "Our former office on New Union Street wasn't really working for us – it was just too small for us to expand and prevented staff from our different services collaborating effectively.
"We had long-admired 23 Warwick Row as a potential new office due to its fantastic location, perfect size to grow our business, and its impressive history.
"We wanted a 'super-office' where all of our teams could be based at the same time, as it helps us better deliver the multi-disciplinary service we offer to our clients. Many estate agents are already doing this as customers are now preferring a 'one-stop-shop' style of service.
"Since moving in, we've already been reaping the benefits with significantly increased footfall and a much nicer backdrop for our staff to enjoy.
"We're aiming to hire six or seven new members of staff to fill the new space, and we hope this move will be the start of an exciting new chapter for the business."
While the agency has already moved in to 23 Warwick Row, the building's refurbishment will complement its second office in Earlsdon which had been refurbished in 2022.
John is pleased with the progress of the refurbishment, and was delighted the business would be a part of the property's long history.
He added: "When beginning the refurbishment work, we uncovered all sorts of period features such as original windows and doors that had been boarded up which we will restore.
"I have a lot of respect for the history of Coventry, having been born and raised here, and our new home at 23 Warwick Row will equally respect its own history.
"There are a few more hoops you have to jump through when it comes to refurbishing a listed property, but the end result will be a beautiful new office which showcases the best features of this fantastic building.
"This move could not have been done without the support of Coventry businesses like solicitors Band Hatton Button, Callingham Architects and the city's Handelsbanken branch.
"We cannot wait to celebrate with our clients and business partners once the refurbishment is complete."
Pictured: From left: Tony Twigger (Director at John Payne Estate Agents), John Payne, and Daniel Little (Director at John Payne Estate Agents) outside the new 'super office' at 23 Warwick Row in Coventry